Our 2020 Parade of Scholars!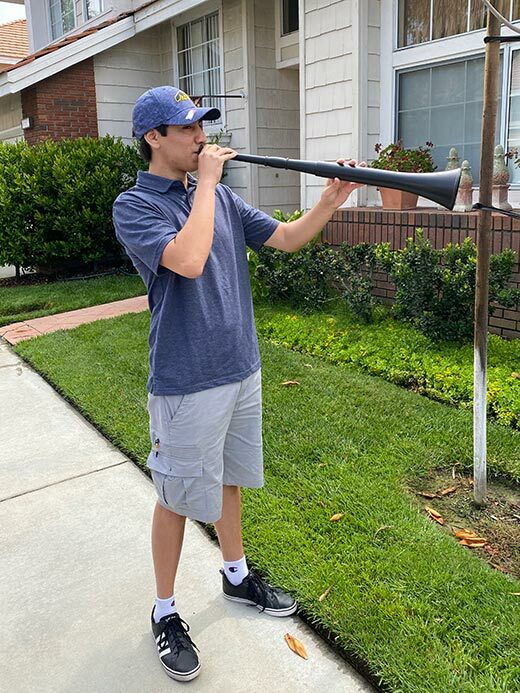 David Lujan announces 2020 Scholars with a trumpet roll.
William Ortmayer, David Luyan and Scott Leandro congratulate Stephen Good.
Emma and Lauren Braden congratulate Mia Hanson on her accomplishment.
Ella Cardoza surrounded by her happy parents.
Ethan Chung graduate from Beckman, displaying his scholarship.
Norman girls a family of scholars, congratulate sister Mary Norman.
 Meet Our 2020 Scholarship Recipients!